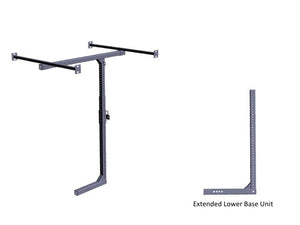 Hitchmount-RACK.v2 (Version 2) now for sale!
With sales across the country this year we have had the opportunity to receive some great feedback. The result is our newly minted Hitchmount-RACK.v2 with an extended base to accommodate larger tires (9-13" tire widths) and wider crossbars (42" across) for greater load variants.
In addition to these modifications we just prototyped some bicycle rack attachments so stay tuned for great options to come!
---